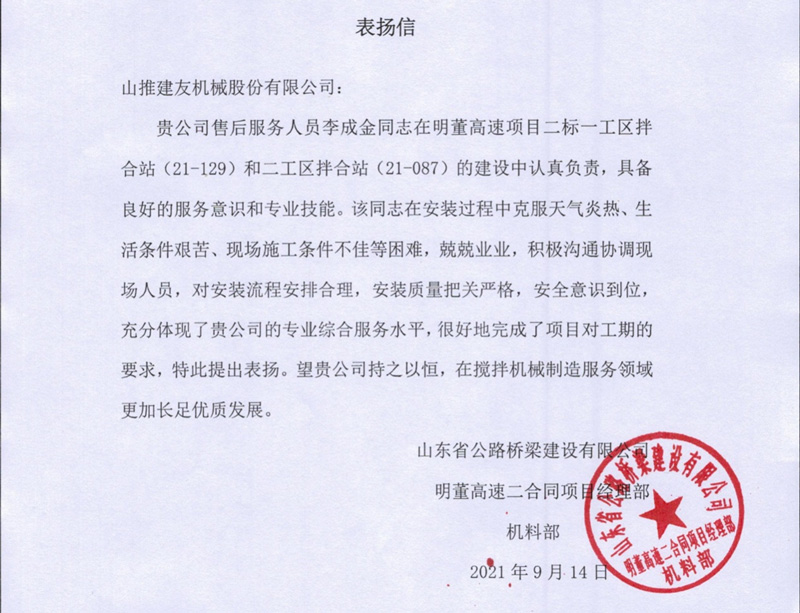 Recently, Shantui Janeoo received a letter of commendation from customers in the second bidding section of Mingdong Expressway, commending the after-sales service personnel for their dedication during the installation, and successfully completed the delivery of 2 sets of S3M-180 commercial concrete mixing plants.
In order to ensure the customer's construction period and the quality of equipment installation, Shantui Janeoo after-sales service personnel overcome the high temperature and stick to the front line of construction, and won the customer's recognition with efficient actions. At the same time, Shantui Janeoo's commercial concrete mixing plant has won praise and praise from customers with its high measurement accuracy, convenient operation, and easy maintenance, providing a strong guarantee for the construction of Mingdong Expressway.
It is reported that the completion of Mingdong Expressway can further optimize the highway network in Shandong area, which will greatly promote regional economic development and people's livelihood exchanges, and is of great significance to the development of Shandong Peninsula.
---
Post time: Sep-29-2021