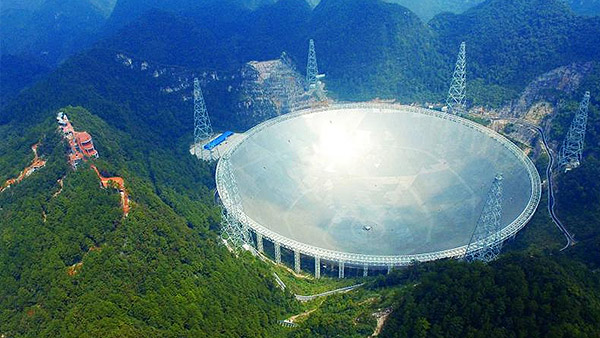 On September 25, with a super "eye" known as the 500-meter-caliber spherical radio telescope (FAST) in Pingtang County, Guizhou Province Kerry town karst pits completed and put into use. "Tian eyes" 500 meters caliber spherical telescope project by our Chinese astronomers in 1994 put forward the idea, from pre-research to build up to 22 years, is China's independent intellectual property rights, the world's largest single-caliber, the most sensitive radio telescope.
The HZS120Q Mixing Plants has played an important role in the construction of "Eye in the sky" engineering facilities, and the project has been successfully carried out with high efficiency and stable performance.
Shantui Janeoo foundation-free mixing plants obtained a number of national utility model patents. The base of the mixing plant is only hardened and the user cost is saved. Modular design, installation, transportation, transition fast. Measurement accuracy, high efficiency, stability, widely used in railways, highways, airports, bridges and other infrastructure construction.
---
Post time: Sep-25-2016