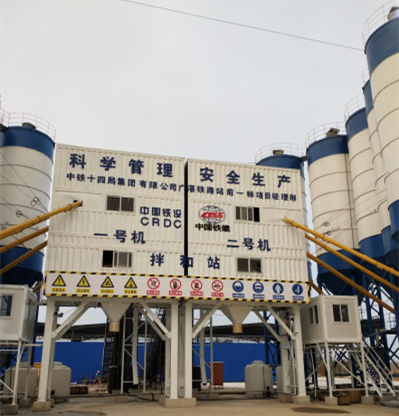 Recently, two SjHZS120-3R concrete mixing plants at the Zhanjiang construction site of Shantui Janeoo completed the installation and commissioning, and they were successfully delivered to customers for the construction of Guangzhan high-speed railway.
The installation period coincided with the rainy season in Zhanjiang. In order to catch up with the construction period, the installers wore rain boots and wore raincoats to overcome the construction difficulties caused by the weather, dedicated service, seized the construction period, and delivered the equipment to the customer as scheduled. Is our purpose". Shantui Janeoo R-series concrete mixing plant has won praise and praise from customers for its high measurement accuracy, convenient operation, and easy maintenance.
It is reported that the construction of the Guangzhan high-speed railway is the railway with the highest standard, the longest line, the largest investment and the most complicated plan in the history of Guangdong Province. It assumes the function of intercity railway between the Pearl River Delta and Western Guangdong, and is of great significance to the rapid connection between the Pearl River Delta and Guangxi Beibu Gulf and Hainan.
---
Post time: Dec-04-2020