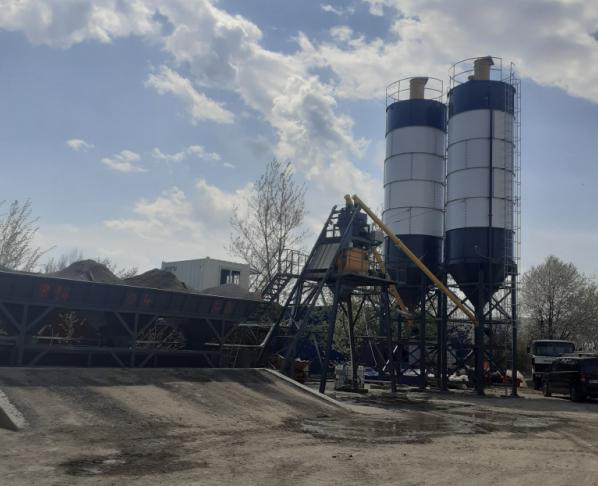 Recently, Shantui Janeoo overseas market has been reported frequently. 2 sets of SjHZS40-3E concrete batching plants mounted in Romania have completed the heavy-duty trial run through remote guidance and adjustment, and succeeded in making the concrete.
Due to the epidemic, flights and personnel are restricted in Europe. Shantui Janeoo cannot send people to guide users to install equipment, and can only provide remote guidance through the Internet.Due to the 6-7 hours time difference with the local area and the language barrier, it brings a lot of inconvenience.Since the local worker speaks Romanian, the sales manager and local agent can only communicate in English during the remote guidance process. Huang Zhimin, the overseas sales manager of the marketing department, communicated patiently throughout the process and accurately translated, especially during the equipment trial operation stage, he even provided 24-hour online translation to make customer communication smoother and effectively solve various problems encountered during the installation and adjustment process. With the full cooperation of the service support department, the digitization of the research institute and the electrical workshop of the production purchasing department, 2 sets of the plants successfully completed a week of trial operation and realized heavy-duty production.
Next step, Shantui Janeoo will continue to track the production status of customers, promptly remind customers of equipment maintenance and maintenance matters, and ensure the smooth implementation of follow-up cooperation.
---
Post time: May-18-2021