Construction time: September 2020
Application field (engineering type): agriculture, forestry and water conservancy
Equipment type: concrete mixing equipment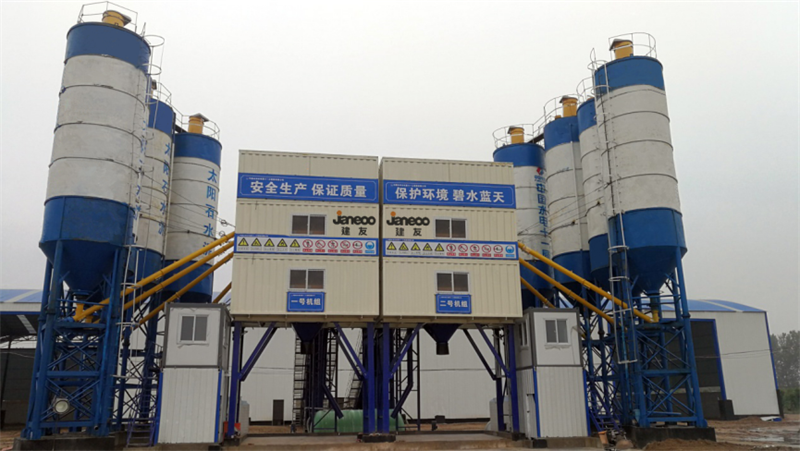 SjHZS90-3B cement silo is customer's old silo.
Application:
In September 2020, the two SjHZS090-3B concrete batching plants of Shantui Janeoo successfully completed the installation and commissioning and were delivered to customers for the construction of Xixiayuan Water Conservancy Project.
Relying on the advantages of high measurement accuracy and convenient operation, the company's concrete batching plant produces high-quality concrete of different specifications according to customer requirements, providing sufficient raw materials for the construction of Xixiayuan water conservancy projects and outputting sources of power. This is also the successful application of the company's equipment to large-scale national water conservancy projects after the Central Yunnan Water Diversion Project.
The Xixiayuan Water Conservancy Project is one of the 172 major national water conservation and water supply projects. The project combines power generation and takes into account the comprehensive utilization of water supply and irrigation. The unstable water flow discharged from the Xiaolangdi Reservoir is turned into a stable flow to ensure the continuous flow of the Yellow River. At the same time, it also fundamentally eliminates the disadvantages of the Xiaolangdi Hydropower Station peak shaving on the downstream rivers. Impacts play a vital role in ecology, environmental protection, and industrial and agricultural production water.
---
Post time: Nov-03-2020