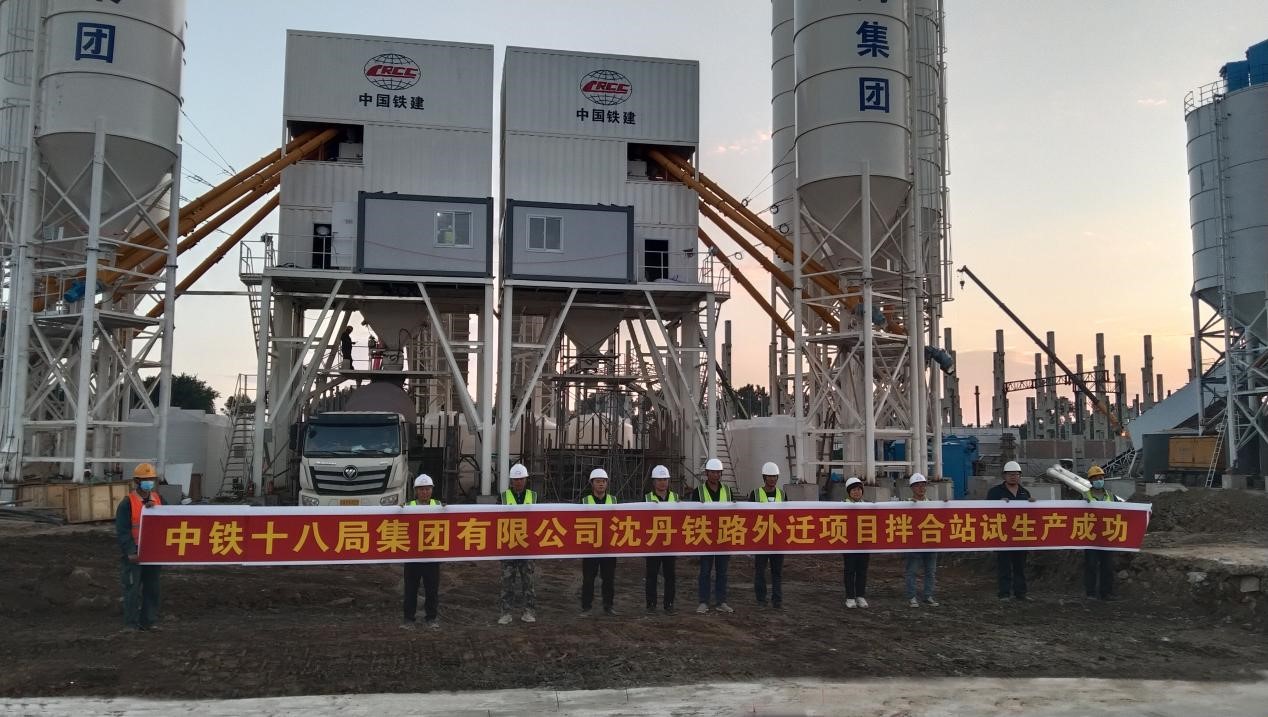 Recently, after days of hard work, the company's 2 E5R-180 concrete mixing plants have been successfully put into trial production at the construction site in Shenyang, Liaoning, helping the Shendan Railway relocation project to achieve a phased victory.
During the period, due to the tight project schedule and heavy tasks, the company's after-sales service personnel bravely shouldered the heavy burden and adjusted the resettlement plan in time according to the customer's requirements to ensure that the resettlement project met the customer's needs. They cooperated tacitly and worked more than ten hours a day to quickly realize trial production with professional services and equipment. This kind of work attitude that is not afraid of hard work and conscientiousness has also won praise and praise from customers.
With high-efficiency mixing host, supporting multi-type feeding technology, pressure scale structure and rough and fine weighing measurement, it effectively guarantees the substantial improvement of customer production efficiency and the accuracy of measurement accuracy, which has won construction time and created value for customers.
It is reported that the Shenyang-Danzhou Railway Relocation Project is an important pre-engineering project for the second runway construction project of Shenyang Taoxian International Airport. After the project is completed, it will provide construction land for Shenyang Taoxian Airport, improve the transportation infrastructure of Shenyang City, and promote the hub city. creation, is of great significance
---
Post time: Sep-09-2022