Construction time: October 2020
Application field (engineering type): urban construction
Equipment type: concrete mixing equipment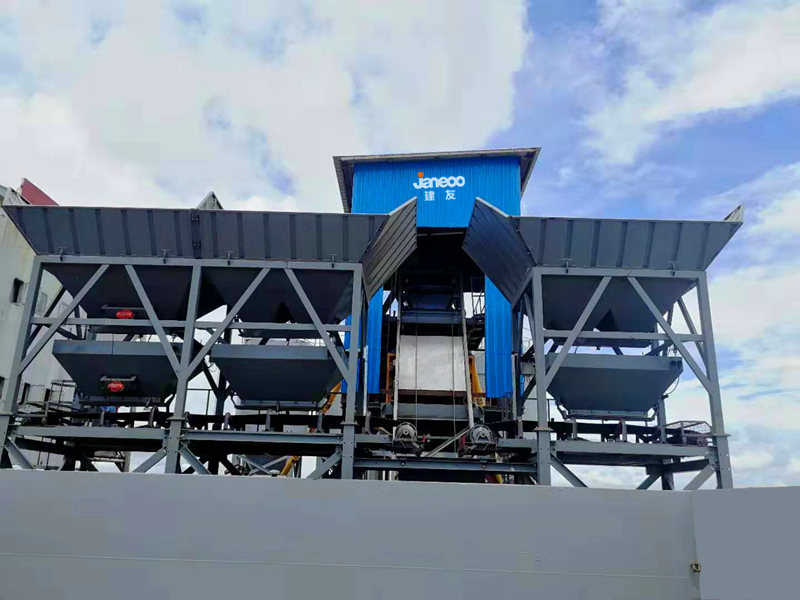 Application:

On October 9, 2020, after many days of remote installation and guidance, Shantui Janeoo Marine SjHZS75-3E concrete mixing equipment successfully completed heavy-duty production, opening the way to create value for Myanmar customers.
Affected by the epidemic, Shantui Janeoo service personnel were unable to implement on-site installation guidance in Myanmar. After the customer agreed to choose remote guidance to provide follow-up services. Due to the slow progress of on-site construction and intermittent installation and adjustment, the service support department overcame numerous difficulties and patiently provided guidance for customers on erection, and patiently and meticulously answered a series of mechanical and circuit problems that appeared in the installation of Myanmar workers in the form of pictures. After nearly 4 months of hard work, the marine SjHZS75-3E concrete mixing plant finally achieved heavy-duty production. Customers are very satisfied with the effect of the equipment.
In the next step, Shantui Janeoo will use new technology to improve the methods and means of remote guidance, improve the efficiency of remote guidance in foreign countries, and ensure that high-quality products are delivered to customers in a special form.
---
Post time: Nov-03-2020